Many breeds can be quickly gender identified by the different size combs, feathering color patterns, and other features; However, the most accurate features in determining gender across most of the chicken breeds is the absence or presence of the male's hackles, saddles, and sickle feathers. We have collected a few pictures to help you see what we look for when determining gender in young chickens. The ideal time frame for identifying roosters is from about 14-22 weeks.
This first picture is a 12-week-old Blue Copper Marans and he's just beginning to show enough feathering to tell that it's a cockerel.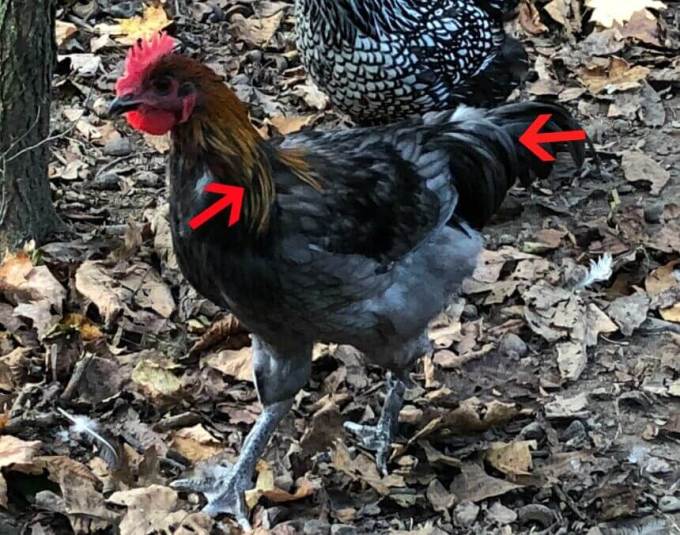 These two roosters below are an Olive Egger (left) and an Easter Egger (right) who are both 14 weeks of age. Notice that the Olive Egger is not clearly showing the feathering, but the Easter Egger has developed some saddle feathers already.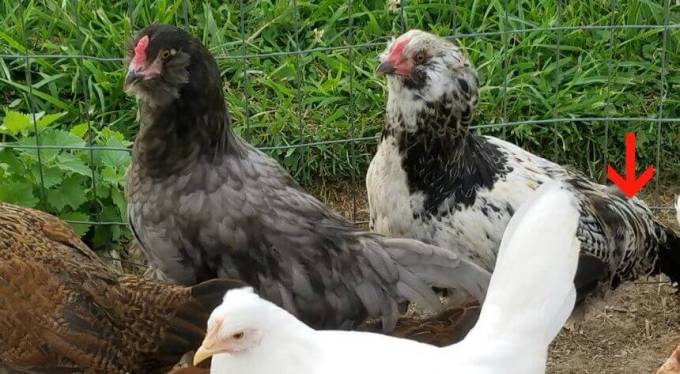 Young pullets do not have long, pointed hackle and saddle feathers. Instead, they have a cape (neck) and a cushion (top of back in front of tail) that have more rounded feathers.
Search: gender, sexing