Click to purchase High Production Day Old chicks.
Hens that are bred to produce a higher amount of eggs during their lifetime will typically begin to lay their first eggs by the time they are around 20 weeks of age. They will then lay, on average, an egg every 26 hours until their first molt. At that time, they will temporarily stop laying eggs, shed their feathers, and re-grow new feathers. Molting typically happens in the late summer or early fall months, but it can happen during times of stress also.
After their first molt, hens will lay fewer and fewer eggs each subsequent laying season. Breeds that are known for their higher egg output such as the White Leghorn, Golden Buff, and Rhode Island Red tend to have a much higher annual output their first season and drop sharply in their subsequent years. While many other breeds such as Wyandottes, Marans, Orpingtons, and Australorps will produce a lower number of eggs their first season but can maintain their optimal rate of lay for subsequent years a little better than the high-production breeds.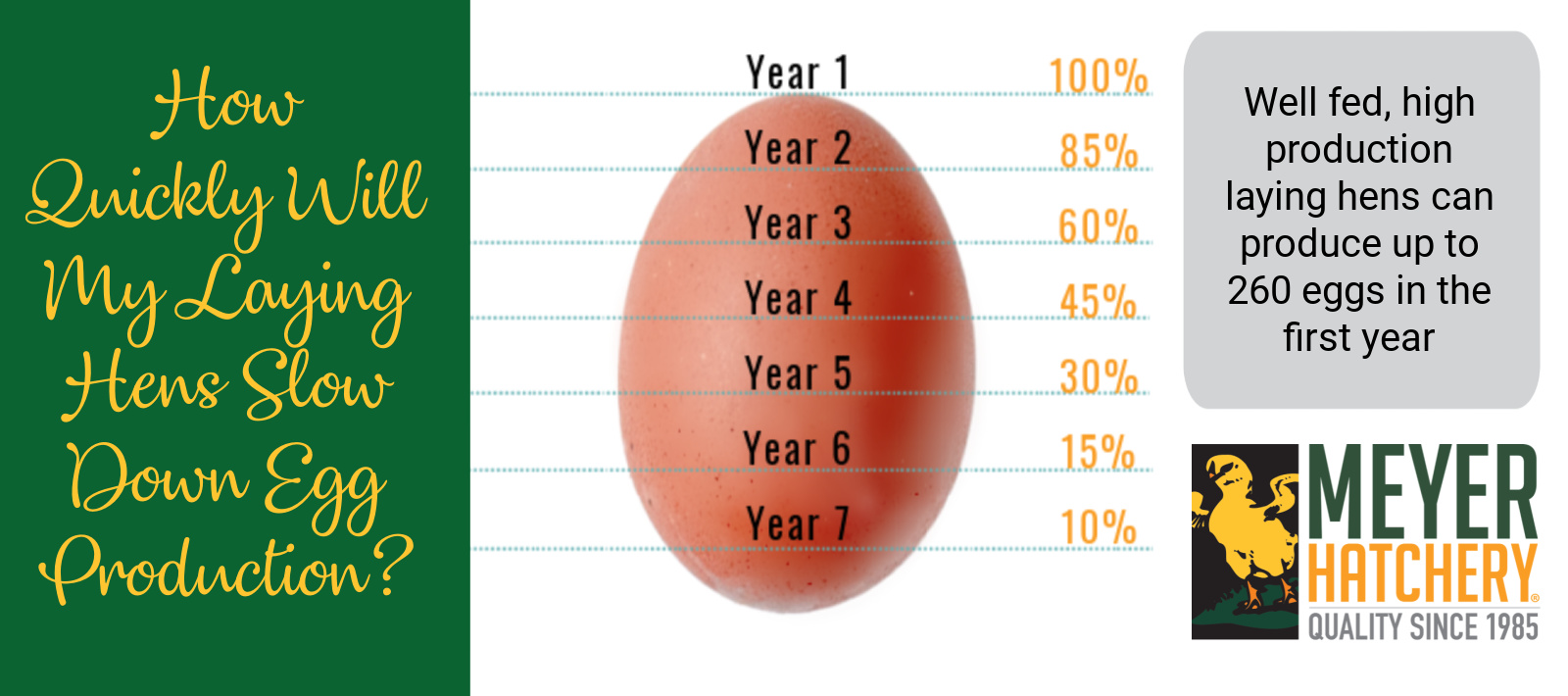 Taking into consideration an average production rate across all breeds, the general rule of thumb is a 15% drop in egg production each year following a hen's first year. Then after about 5 years of age, the drop each year will slow somewhat, only dropping about 10% each year. For example, if a hen lays 260 eggs during her first year of laying, expect her to lay 85% of that number in her second year or 221 eggs. Then in her third year, only 188 eggs annually. Most hens, if well cared for, can lay for an average of 10 years or more, but their output by age 6 or 7 will only be 10 to 20% of their year-one output at best.