Ducks and geese are generally more laborious to process than chickens not only because waterfowl have more down and feathers, but they are also covered in an oily film to make them "waterproof." This unique feature makes it difficult to get a thoroughly soaked scald during processing.
Plucking or Skinning?
Many people choose to skin their waterfowl instead of plucking them. Skinning the bird is definitely faster than plucking, but you'll lose the skin covering that helps keep the meat moist during cooking. If your waterfowl are older or molting, skinning may be less frustrating than plucking. Molting birds will have lots of small pin feathers that are difficult to remove from the carcass.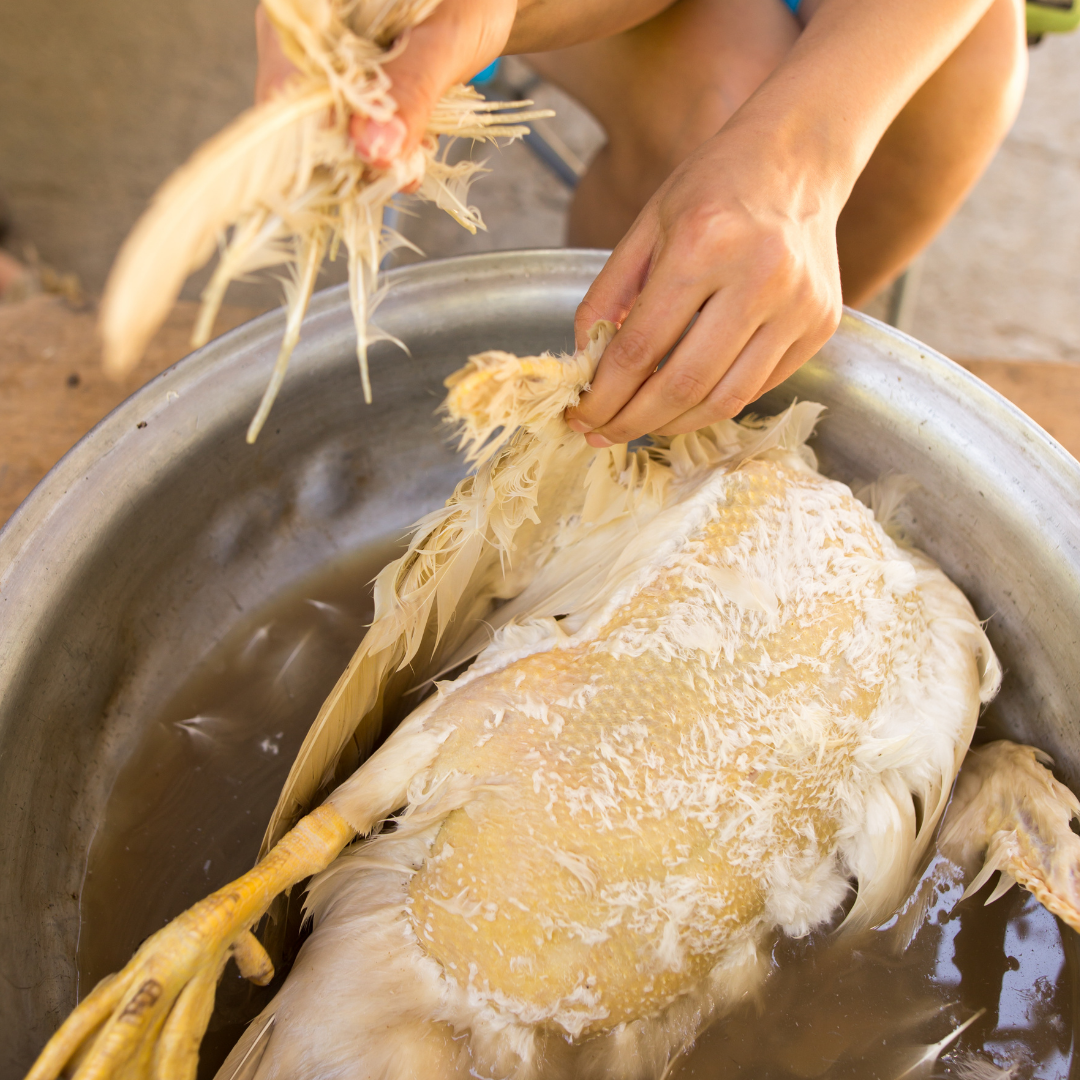 Wet Plucking or Dry Plucking?
Wet plucking is generally easier, but as mentioned earlier, the oil in the feathers makes wetting the feathers thoroughly somewhat difficult. Adding a mild detergent to the scalding water, such as dish soap, will help strip the oils and allow the water to penetrate better to soak the bird.
Dry plucking is difficult. It involves simply skipping the wet scalding process and pulling the feathers either by hand or with a special plucker designed for dry plucking waterfowl. If you want to save the down for another purpose, dry plucking may be necessary.
What Age Is Best For Processing?
There are specific windows of age when the birds are less likely to have many immature pin feathers, which makes clean plucking more likely. For ducks, this is at about 7, 12 or 18 weeks of age. For geese, it is normally at 9, 15 or 20 weeks of age.